If you dip in and out of my blog, you will know that I directed the rock opera
Jesus Christ Superstar
with St. Mary's Choral Society quite recently, and for my efforts, I received an AIMS nomination for best director, which reflects upon everyone that was involved in this production both on and off stage. We received four nominations in total: mine; best programme; best ensemble piece and best male actor. The annual AIMS awards ceremony, which is being held in the INEC Killarney next weekend 18th June, is not only a time to dust off the gowns and tuxes, it is also a time to catch up with fellow musical theatre practitioners. It is a great honour to receive a nomination in itself, but I would be lying, if I said winning it outright wouldn't be so so sweet!!!
INEC - Gleneagle Hotel, Killarney. Pre-AIMS Awards Banquet 2010
I have been thinking of the role of Director lately, and wondering, whether as flexible and accessible as we try to be, the quest to motivate and inspire worthy performances, might quite possibly reflect a need to control to a lesser or greater degree. If that is the case, then what is to stop us taking those qualities good, bad or indifferent into the various other areas of our lives.
The weekend before last, I went to the UK, to visit my father and his wife, who have always loved their garden and have been no strangers to best-kept garden awards, themselves, over the years . Apart from checking out the guys, my quest over the long weekend, was to drive them to the local nursery to select summer bedding plants and then to plant them, water them and protect same from slugs, snails, green and black flies etc. In the last hint of daylight, on the eve of my return to Ireland, and surveying my three day's labour of love over a mug of coffee and a stolen cigarette, I thought long and hard about how difficult the execution of the smallest things in life was becoming for them both; those things that the more agile of us take so much for granted. The struggle!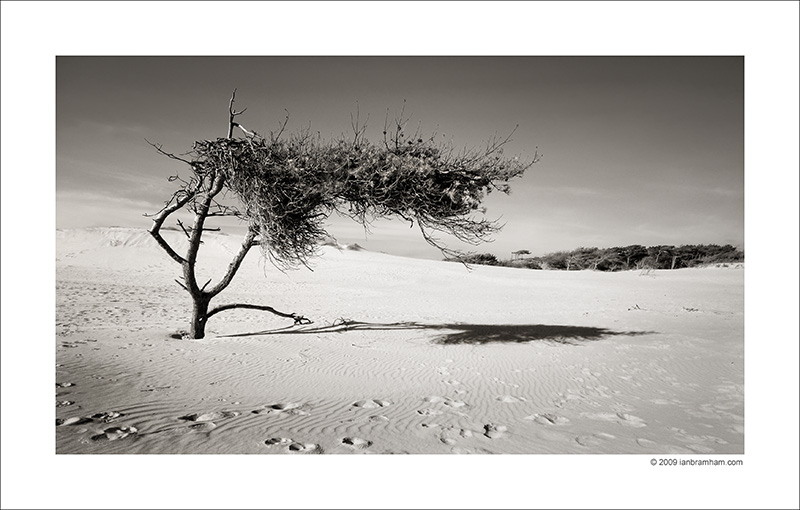 The negotiation of the back step into their house has become a real problem for Amy, who depends upon her walking aid and her wheelchair to get around. Of course, a ramp would be the ideal solution, but they are loath to change the layout of their surroundings, which they have known and worked with for so long. I totally understand where they are coming from. It is almost like an admission that 'yes, we are old and no longer able to do what we used'. Who wants to admit to that? I certainly don't! Sometimes I see, in my fathers' eyes, when he thinks I'm not looking, a sadness; a betrayal of sorts, that his vegetable garden has now become an extension to the back lawn. No more home-grown runner beans!
As I sat on the stone bench musing over the last few straggling stalks of rhubarb, that my dad had fought so hard to hold on to, I thought about how tired Amy looked earlier that morning, when I offered to call Social Services to enquire about replacing the back step with a ramp. In my enthusiasm and concern, it hadn't occured to me, that it was only 9 o'clock and that she needed time to get her mind and body into some kind operational mode, and that in real terms, I was pushing her and perhaps even emphasizing her own feelings of inadequacy! This is a woman of 90, with a mind as bright as a button, but whose every movement, however, causes excruciating pain. I backed off somewhat guiltily, when I saw her pale, grimacing face, in the realization that she would make the call when she was ready, because making a telephone call, was one of the things, that she could still do for herself. I apologized for my over-zealousness and invited her to tell me to mind my own business, if she so felt.
Sitting there softly, in the midst of silent, night gardens backing onto one another, a hedgehog passes by, in front of me. I've always had a thing about hedgehogs, but rarely seen them alive; more often squashed at the side of the road! My mum drifts into my mind, and I sigh with regret, once again, when I think about the time I thought I was spoiling her, by taking her to Thailand for a week. What had I been thinking of? A 17hr flight BOTH WAYS into searing heat, for one week! I had wanted to take her on an adventure; for the two of us to share something special together. Mum struggled to keep up with me on the very poor, boiling pavements of Phuket, and repeatedly asked me to slow down, and I really did try to do that, just as I did, when she asked me to step off the gas, if the needle on the speedometer sneaked beyond 40 miles an hour. My conscience pricks, as the hedgehog would, if I tried to pick it up to hold and admire it. I see, once again, my mum's hot face behind me; her sadness, that she had to ask me to wait for her; her distress at getting into a canoe, that I thought would be FUN for both of us; an elephant ride that she could not be a part of, because she was afraid of heights. Why hadn't I simply taken her to Spain for a week; a two hour flight; no swollen feet; a sunbed beside a pool; a siesta in the afternoon; a jug of sangria ... etc.etc. It wasn't long after that trip, that we discovered she had cancer. My mum died almost nine years ago on July 8th 2002, and she LOVED elephants.
Last Wednesday, I was teaching in Lisvernane National School as usual. During a session with Junior and Senior Infants, we worked on a piece about cowboys and indians, and my rather weak attempt at a rap song, called 'Don't Ever Judge A Book By Its Cover'. It was all going really well, until I got carried away and fell backwards over one of my darling little boys, who unknowns to me, was having a little rest and suck of his thumb, behind me. As I was falling, I felt the little bundle, that was him, behind my legs, and tried to lift myself up over him, as if I were going for an Olympic Gold in the high jump, so's not to crush him. I landed on my coccyx bone. The pain was horrendous, and all I could do was lie there uttering, 'Oh God!' with twenty two small tots looking down on me in disbelief! They were wonderful nurses and Shane was OK, thank God! I had two more classes after that, and somehow I managed to get through them, but driving back through the glorious Glen of Aherlow, feeling sick and sorry for myself, tears of delayed shock streamed down my face.
For my own good and for the good of others around me, perhaps I should attempt to curb my over-zealous nature, which might possibly be a symptom of an unconscious desire to control.
And to something quite different, but perhaps not, I have been doing some research into Greek mythology recently, and thinking about, what makes someone a hero! Yes, we have our heroes of legends and idylls, such as Achilles, Odysseus, King Arthur etc. and our heroes of the last century, such as Nelson Mandela, Mahatma Ghandi, etc. but surely there are heroes all around us in our everyday lives. Our doctors and nurses; our fire-brigade officers; our teachers; our bus drivers; our police force; our parents; our children; our neighbours and friends. I love the music from heroic epics such as
Gladiator; Braveheart; The Last Samurai.
Recently, my friend Stef, introduced me to a piece of music, because she knows I love cranes and that I also love the music of rock band, Elbow. The track is called,
The Loneliness of a Tower Crane Driver.
The track combines two entirely different genres of music: classical and rock - The epic with the everyday. Why shouldn't the Crane Driver get the epic musical treatment that an everyday hero deserves!
Check it out. It's terrific!
http://www.youtube.com/watch?v=fX0B9ZpdZEA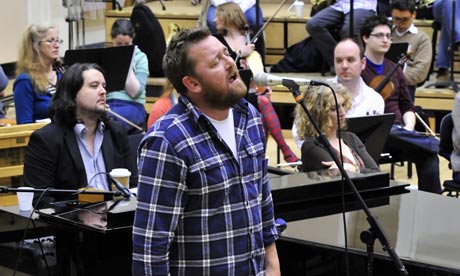 Elbow and the BBC Concert Orchestra performing The Loneliness of a Tower Crane Driver
Ciao for now!