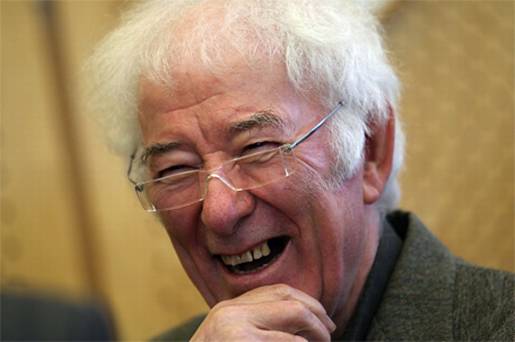 I feel terribly sad about the death of Seamus Heaney. I was introduced to him through my daughters and fell in love with his poetry and his love of nature. My heart goes out to his lovely family. 74 seems so young now that I am getting older
This has been a very difficult and sad year or so; losing first my beloved dad; then my stepmother. However it didn't stop there; there has been the stuff of wills and estates; the needlessly cruel words; unjust deeds and unsympathetic people, which I'm hoping to make sense of some day soon.. One day during the week after a particularly negative phone call, I put out my washing; and by the washing line, there is a magnificent, even if it is a stray self-seeding buddleia (butterfly bush). I was completely and utterly overwhelmed by the beauty around me. It was one of those rare moments of real contentment, for which I am truly grateful.
BUDDLEIA II
Butterflies, dancing and drunk;
Spinning; pirouette around a head full of words
And a heart....hurt unfairly.
White cotton sheets fly like swans
Beyond apple trees and bees,
Sails against salt of uncharted waters.
A swallow chases another; an aerial exhibition;
Then low, across the field; quick as the keening saw.
While horses, heads down, grazing,
With tails that stuffed sofas in bygone days
Could hypnotize if eyes did not wrestle for the whole.
Court jester of the bird realm; the Magpie wears that hat
And teeters towards a fading rose; the prize of fools
Across a tightrope through the grass.
Scents of jasmine. sparkling in pink and white
Are snatched and then set free.
Ill-deserved deeds can no longer dwell here,
As unfettered joy replaces unashamedly,
On the wings of a Tortoiseshell
Emblazoned in the Peacock's eye.
They laugh at the mysteries
That puzzle always....me and you.
They know.....
They know....
They know how to rest between waltzes
On spikes of juicy blue.
Maureen Walsh - Sept 2013